Whilst those within the business are aware of the company history, Bob was a very humble man and did not shout about his journey of creating a business that now employs over 1,500 employees across the country. We would therefore like to take this opportunity to give you an insight into the history of a business that would not be here today, if it wasn't for those early choices made by Bob.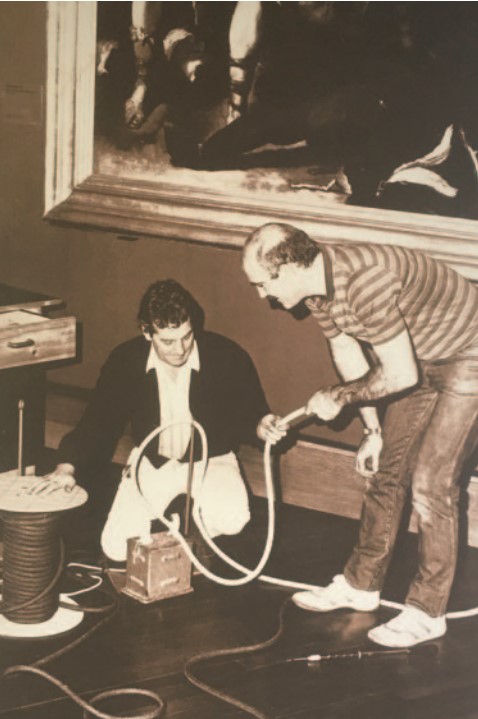 In 1972, Bob, alongside a friend and fellow dock worker, laid the foundation of our company. What began with varied maintenance tasks at iconic landmarks across London, soon evolved into a thriving commercial cleaning business. The essence of family was woven into our company's fabric, as Bob welcomed aboard friends and family, shaping the very ethos we hold dear today.
Bob embodied unwavering values that would leave a lasting mark on our company and provide the foundations for what DOC is today. These principles were passed down through his sons, Lee and Danny, who now run the business, championing trust, honesty, and reliability.
Bob understood that commitment and reliability were the cornerstones of trust. It's this trust that has nurtured relationships spanning over three decades, with clients choosing DOC throughout their professional journeys.
Overcoming the early financial challenges of setting up a business was no small feat, especially considering the personal financial risks Bob and his business partner undertook. Without any outside financial backing, their determination and grit defined the early years. It's often said that behind every successful endeavour is a pillar of support. For Bob, that pillar was his wife, Rose. Her unwavering encouragement and belief in the company's potential were instrumental in its formation and ongoing growth.
As the company became more established within the industry and our trusted workforce propelled the company forward, a significant milestone underscored our dedication to quality – achieving the ISO 9001 standard, an achievement that set us apart as one of the first cleaning companies to do so in the early 1990's.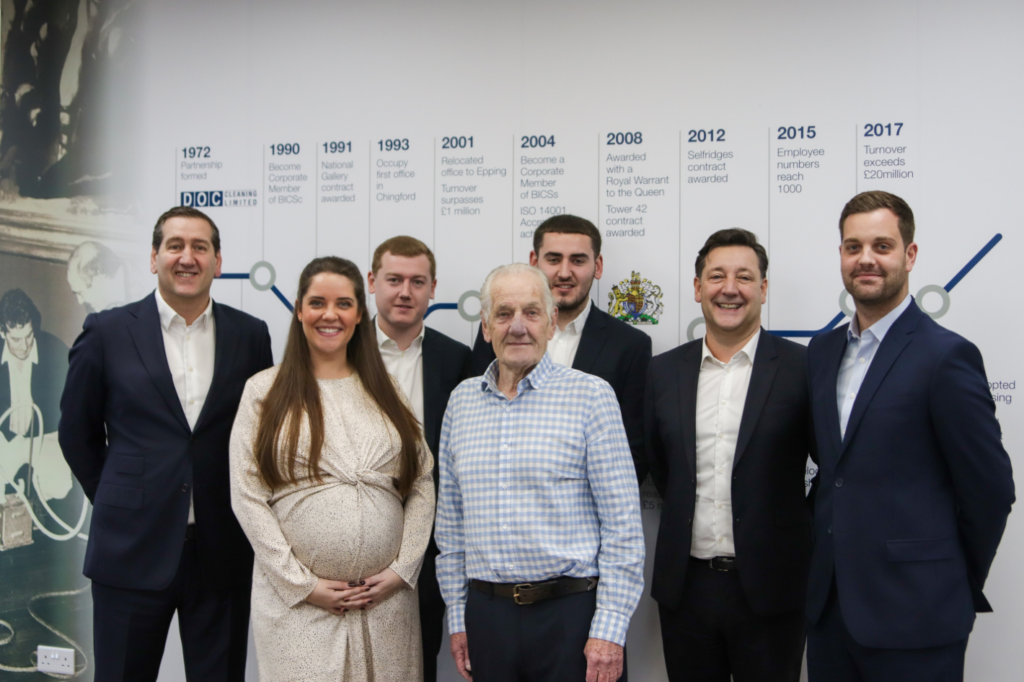 A testament to Bob's leadership was the close-knit family culture he nurtured. Employees thrived in an environment where their voices were heard, and support was ample, ensuring they reached their full potential. Bob's legacy is demonstrated through this very culture that he instilled, which is now felt by over 1,500 employees, and includes two further generations of the Andrews family.
Bob was a man of principles, making sure everyone understood what was expected, and in doing so laid the foundation for our success. Memorably, this success was celebrated in 2022, when we gathered at the National Gallery to mark the 50th anniversary of the company. The event, held in a venue steeped in history, embodied the enduring relationships we've forged, filling Bob with immense pride.
As we reflect on this history, we look ahead to the future, continuing the success of a business which started with very humble beginnings in the East End of London, and now spans length of the UK.