Introducing our plan for a better future – Beyond Cleaning
Our vision is to empower everyone we connect with to take positive action for the planet and society.
Our sustainability strategy, Beyond Cleaning, will ensure we achieve this vision and broaden our positive impact within our society. We recognise the power of collaboration and partnerships, and it is our aim to work closely with our people, service partners, clients and wider communities to ensure reach our goals.
The key aims of our strategy are broken down into the following four pillars;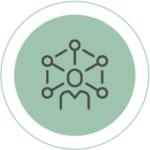 We believe our people are our greatest strength and we are committed to creating an inclusive culture that enables everyone to thrive.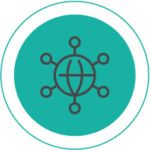 Creating a positive legacy
We are committed to taking urgent climate action and investing in our communities where it is needed the most.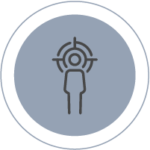 We harness the power of collaboration and transparent communications to inspire bold action in our stakeholders and industry.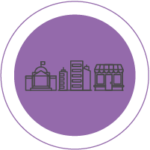 We ensure safer spaces by establishing strong relationships with our suppliers and delivering innovative and sustainable solutions to our clients.
Beyond Cleaning Launch Event
Over 100 staff, customers, suppliers and professional partners gathered at Fora in London's Spitalfields Market to mark the launch of DOC Cleaning's long term sustainability strategy – Beyond Cleaning
Beyond Cleaning strategy
Our full ESG strategy report details how we are delivering on our purpose of providing positive experiences and safer spaces
Our objectives
Through our ESG strategy, DOC Cleaning commits to measuring the complete impact of our business, in order to create a sustainable business model that benefits our employees, customers and suppliers. Our foundation is built on trust, authenticity, and robustness, and it is of great importance that any plan we put in place would help us improve our impact in measurable and tangible ways. We are therefore committed to reporting our progress, the challenges we have faced, and the successes celebrate on an annual basis. This will include our commitment to the Sustainable Development Goals (SDGs) and how Beyond Cleaning aligns with them.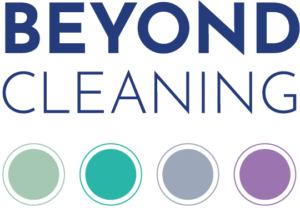 Supporting Our Communites
DOC is a community-built company. Our strength is in our people, and our values centre around caring for them. Our local communities have been integral to our success, and as a friend of Grove Cottage, the home of Mencap in Bishop's Stortford, where social and educational activities are provided for people of all ages with a learning disability, we have hosted numerous fundraiser events, offered ad-hoc business advice, sponsored various events at Grove Cottage and provide a monthly donation.
We actively support our colleagues to volunteer and organise fundraisers with our charity partners and with causes close to their hearts. Colleagues from across the business are involved in the annual
Vertical Rush to raise money in support of Shelter. We also work closely with our clients and employees in finding ways to support their charity partners and local communities around their assets